All-in-one Hiring Platform for the Retail Industry
The Recruitment Platform to hire Retail Staff
GrabJobs is an all-in-one solution that helps your HR team hire more efficiently.
Automate the three most time-consuming recruitment process: Talent Sourcing, Candidate Screening, and Interview Scheduling.
Our solution helps Retail companies attract the best talent in less time and less cost. In previous articles, we explored 8 ways to maximize your number of applicants, as well as how to use Social Media and Branding Videos as a means to attract applicants.
Today we explore the most cost-effective method that the largest Retail companies use to find staff – that is oversized in-store posters with interview chatbot linked QR codes.
GrabJobs hires best for :
FEATURING ALL THE TOOLS YOU NEED TO HIRE RETAIL STAFF
Everyone knows that the hardest part of recruitment is screening candidates.
Instead of going through piles of resumes every day, GrabJobs Interview Chatbots conducts your initial online screening round.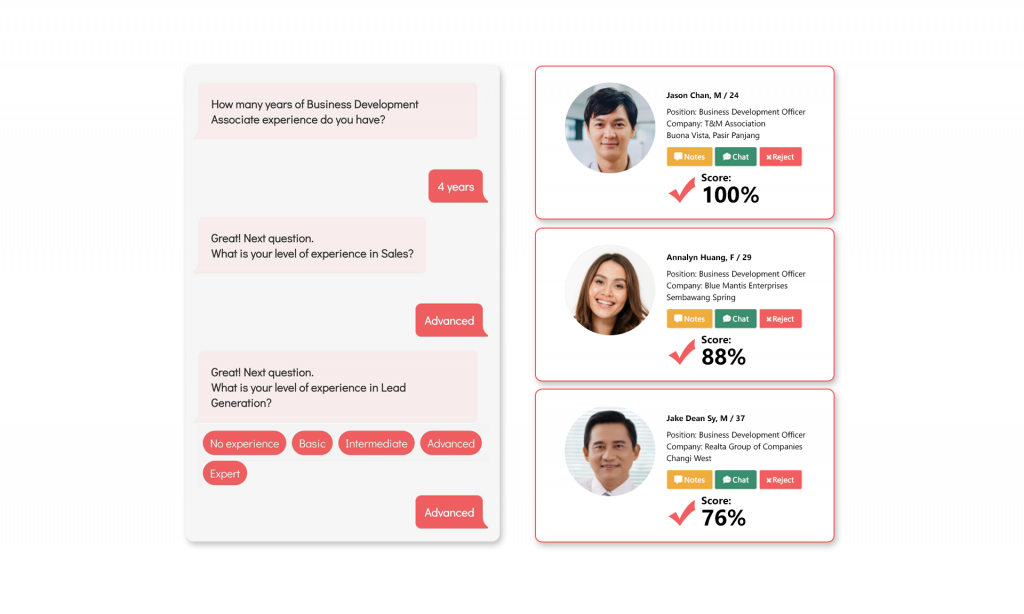 Automated Interview Scheduler
Less time scheduling interviews means more time hiring.
Make your life easier with GrabJobs built-in interview scheduling platform.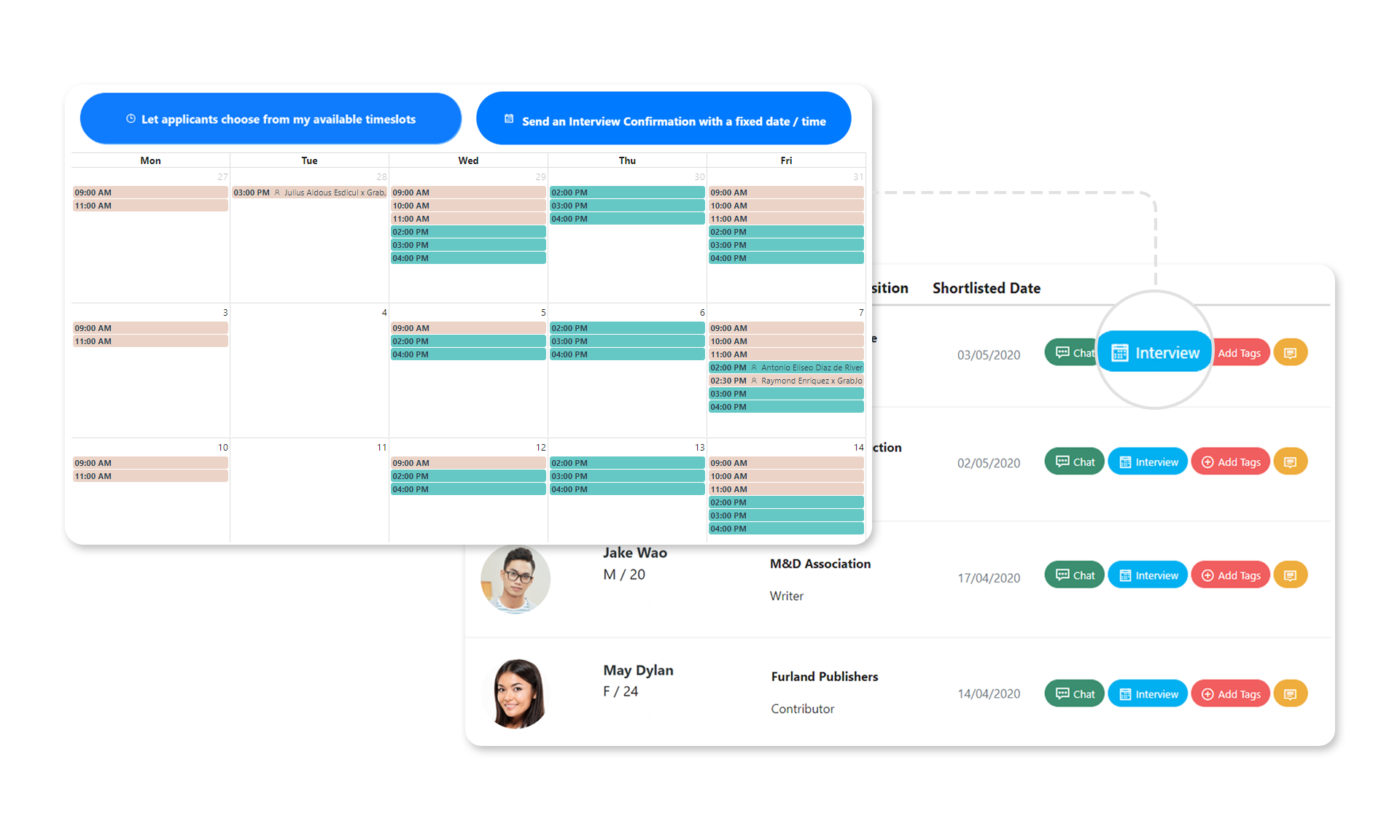 Offline-to-Online Job Posting & QR Code
The ultimate way to convert your customers into potential hires.
Bridge your offline physical presence to online recruitment with technology.
Start Hiring Better, Faster!