Looking for a new job can be terrifying. I get it, trust me. It's the worst having to scroll through thousands of job opportunities that don't fit your scope, applying for those who do and either never hearing back or rushing to prepare for interviews.
However, you can make this process a little less daunting by following these tips. The following bits of advice are applicable for Job Seekers who are just starting as well as experienced seekers looking for something new.
Interviews can be horrifying, can't they?
Meeting new people and trying to convince them that you are perfect for the job within a short amount of time. It's not a simple task but preparation DOES take away some of the stress. First piece of advice (you might want to write this down) :
control what can be controlled
I'm not saying write a script and read it to your interviewer but do your research, practice the stories you want to tell, find questions that you think the interviewer might ask you and prepare some answers so you are not thrown off guard. Asking a friend or interview coach to run a mock interview with you is a great way to calm your nerves as well.
Always be honest about your experience and be authentically you. Interviews are all about ensuring you are the right fit for the job, in order to do that, you have to show them who you are.
While researching and looking for jobs, you are going to hear people say that getting hired is too difficult and that the economy is bad but people are getting jobs every day and companies are ever-growing. There will always be openings for you so do not focus on the economic indicators you see online.
Being rejected is also common when job hunting. Don't be disheartened! A river cuts through rock not because of its power, but its persistence.
"Great things happen to those who don't stop believing, trying, learning, and being grateful." 
― Roy T. Bennett, The Light in the Heart
Be BOLD
 If you can't find a position that fits you perfectly, make your own! Study the industry that you are aiming for and find some companies you would want to work in. Search for problems within the business that you can find a solution to. Show corporations that you add value and that their future is better with you rather than without you. Once you know your value, make it clear in your cover letter, resume and interview.
Network, Network, Network
This is probably the most important piece of advice I have to offer. If you haven't been writing anything down yet, you probably should start here. Networking is one of the most important skills you can have. Not just for finding a job, but for life in general. Having the ability to communicate and connect to people easily is an incredible talent and it may help make everything ten times easier.
In this context, for example, telling someone that you admire their work ethic and asking for advice puts you in a good position. If that person is in the line of work that you want to be in or knows someone who is, they may be willing to help you. Always be open to finding useful market information. Not just in the industry you want to be in but the overall business world. Speak to the professionals. Always ask insightful questions and listen attentively. Being a good listener is also an admirable skill.
Now you'll need this when writing your cover letter, resume and during your interview as well so it is IMPORTANT.
When writing your cover letter and resume, focus on your unique elements and personal brand. Allow the reader to make a personal impression and connection to you. Give them some understanding of your personality. Include all your leadership qualities, even if you never had any leadership roles in your past jobs (or if you never had a job at all), you might have led a campaign in school or held a fundraiser before. Mention all of it.
Use Keywords when writing your resume because thousands of resumes get sent in to HR all the time and they may not have the time to filter through every single resume they receive. A lot of HRs use keywords to find the candidates that best fit the job. Getting a referral will also increase the probability of your resume being seen.
During the interview, develop stories and examples that can promote your skills. Always strive to be memorable.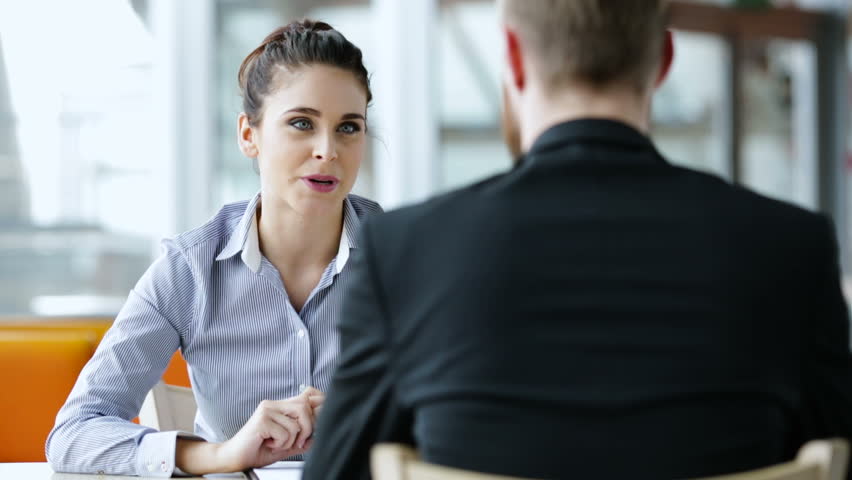 Potential Interview Questions:
Can you tell me a little about yourself?
This is probably the most obvious question and yet so many people are ill prepared. Don't tell them your full life history. Instead, give them two or three accomplishments and why those have prepared you for this particular role
How did you hear about the position?
Now this is the perfect chance for you to tell them about your passion for this industry and the company. However, be honest! If you heard about it through the grapevine, tell them. If you came across it from GrabJobs, definitely tell them (say nice things!) and mention what exactly caught your eye.
Why do you want this job?
This is another common one, isn't it? Companies want people with passion. You might want to mention your great passion for the business and explain some of the key factors that makes this role perfect for you. If you can't think of any, you might want to look for other options.
Why should we hire you?
Easiest question to answer! Honestly, it's like a three-step response.
Step 1: Explain that you can do the work WELL
Step 2: Show that you produce incredible results and can fit in with the team
Step 3: Explain why you're better than the other candidates and why 
Why are you leaving your current job?
Don't you just love contrast? This is one of the tougher questions to answer. Try to keep things positive. Being negative about your past job says more about you than it does about the company. You could start off with mentioning wanting to try new things and seek opportunities that fit you better.
To help you a bit more, here are some portals you could consider using:
1.     GrabJobs
GrabJobs is one of the best cost effective recruitment solution that helps companies automate sourcing, screening and interviewing of candidates. Over 5000 companies use GrabJobs to simplify and cut down their hiring process from days to minutes
2.    LinkedIn

LinkedIn is the high-tech equivalent of going to networking events where you go to meet other professionals in person, share about what you do and exchange business cards. A big virtual networking event.
3.   Google Jobs
Google Jobs help to speed up the recruitment process and bridge the gap between job seekers and employers, making it easier for talented people to find suitable roles. Google has worked with many recruiters and employment websites in order to develop, test and perfect the search function.
4.     Tech in Asia
This is the largest English technology media company that focuses on Asia. Aiming to build and serve Asia's tech and startup community.
5.     Startup Jobs
They recognise the difficulties of talent acquisitions that startups face both in Singapore and within Asia. They identified the in-between gaps and aims to drive through them to bridge the gaps.
Well, we have come to the end of the list! We hope you found it helpful and do keep your eyes peeled for a more updated list. Now go forth and get that dream job!