Service Crew Interview questions are not necessarily complicated but they can be tricky. We look at how you can successfully overcome the pre- interview jitters with this handy guide to nailing the service crew interview.
The Service Crew Representative draws potential customers with their knowledge and charm by answering product-based and service questions; provides information, suggestions and advice to customers. If this is one of your first service crew interviews, you might feel nervous and wondering what are some of the expectations from this industry. Service Crew Representatives are well-equipped with good communication and problem-solving skills. They are the heart of the company. Therefore, you'll need to demonstrate passion for this role.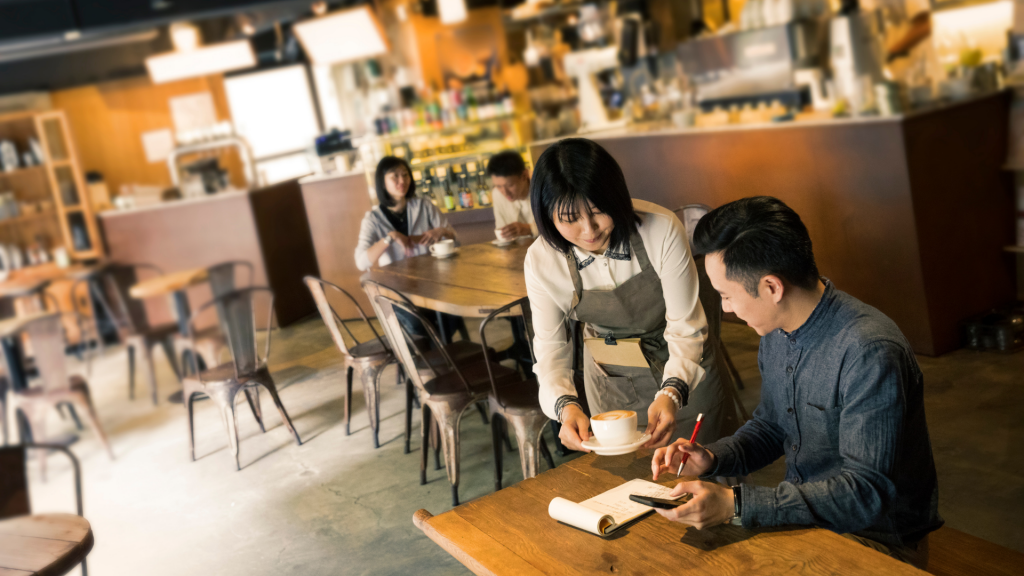 Here are the top 5 Service Crew questions that could help you ace your next interview:
What does service crew mean to you?
What do you like and dislike the most about service crew?
How do you motivate yourself when your colleagues are being mean to you?
Share with me a time you had to deal with a customer who was angry.
What do you do when a customer asks a question that you can't answer?
1. What does service crew mean to you?
This is to decide how much you can go to provide effective client satisfaction and whether it aligns with the organization strategy and purpose. What service crew means to you and the reason why you want to be in service crew are identical. If you applied to this job because you want to provide customer satisfaction, then you should say that to you, service crew means providing customer satisfaction and ensuring they are happy with the service that we provide them.
Example: "Service crew listens to your client's concern and needs, understanding where they are coming from and providing solutions and suggestions to them in order to keep them happy and satisfied. I enjoy helping customers to solve a problem they didn't realise it was possible- to show that I cared for them and went the extra mile to make a difference."
2. What do you like and dislike the most about being a service crew?
Some believe this question requires negativity, it's not what you say, is how you answer it. While you should always be honest during an interview, it is important to provide a balanced reply which demonstrates personal growth. It is possible to show the interviewer that you value the industry that you applied so that the interview process goes well.
Example: "What I like about being a service crew is I am continually communicating with people. I'll be able to build people skills that I could apply in my daily life. Whenever customers are satisfied with an outcome, I feel like I've accomplished a goal or a mission. However, because I am continually dealing with people, I could get exhausted and might not feel like interacting with people outside of work, or when I'm home- that is something that could potentially affect me in the long run. But I believe with the right attitude and mindset, I'll achieve a work-life balance that could help me to overcome this issue."
3. How do you motivate yourself when your colleagues are being mean to you?
Interviewers want you to understand that there's downsides of being a service crew representative- and they want to know that you're not going to scream at your co-workers, that you'll be able to work under pressure. Answer them in a professional manner without complaining about your colleagues.
For an example, you might say:

"I prefer not to be influenced emotionally by them because it's my job trying to motivate my working colleagues. I'll make sure they feel understood, and we will work on their emotions together as a team. We will need to focus on how to improve the company as a brand instead of focusing on colleagues' politics."
4. Share with me a time you had to deal with a customer who was angry.
While this might sound like a straightforward question to be included in the segment on skills, the recruiting manager needs to ask if you have the expertise to do the work, they also want to know the way you fix challenges, how you resolve disputes while maintaining company's reputation under their guidelines. This will be based on a solid example from your past. Do your research on the company that you're applying for in advance will help you to use an appropriate example that aligns with the company's policies.
5. What do you do when a customer asks a question that you can't answer?
This allows the interviewer to know how you put the customer's needs over your own situation. You might be thinking "I don't know- especially if you're new," but the truth is, no customers really want to hear that. Focus on problem solving and teamwork skills in this situation.
You won't always get the answer to every question that customers throw your way. You shouldn't avoid the question by changing a subject or topic. You will try to answer the customer's needs and if you can't, you should seek help from your colleagues. Together all of you will work something out and eventually find a solution. The goal here is to make things right for your customer.
Even though it's not possible to know exactly what questions will be asked at a service crew interview, you can still walk in confidently knowing what sorts of people the interviewers are looking for. We hope this will help to move you from an ordinary job applicant into an extraordinary candidate to your new career.
Check out our service crew jobs and start applying today. All the best!