Do jobs in the retail sector call out to you? Perhaps, you're one to derive joy from jobs that cater to your customers' satisfaction! If so, are you currently searching for a job opportunity in the retail sector?
Great news! This article has a compiled list of the top 5 retail job sites in Singapore to help you on your job search. 
GrabJobs is a cost-effective recruitment solution that automates sourcing, screening and interviewing of candidates. It does so with over 5,000 companies using the job platform to simplify their hiring process.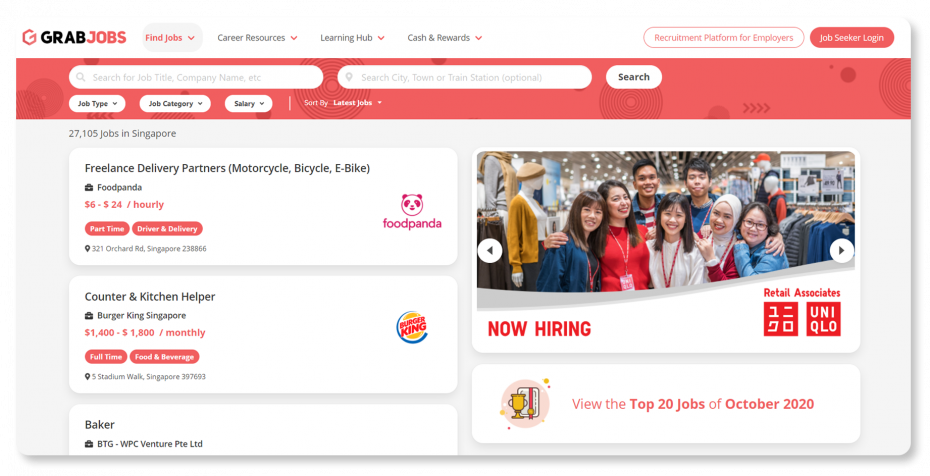 It is also one amongst the top 5 retail job sites in Singapore. With companies like Kate Spade, Club21, 7-Eleven, QianJing Crystal and so many others offering similar opportunities, GrabJobs is a great resource for those looking to secure a position within the retail industry.
Built on the foundation of increasing workplace transparency, Glassdoor offers latest job listings, with company reviews, CEO approval ratings, salary reports, and much more. 
Glassdoor is also one of the top 5 job portals in Singapore that offers numerous positions within the retail sector.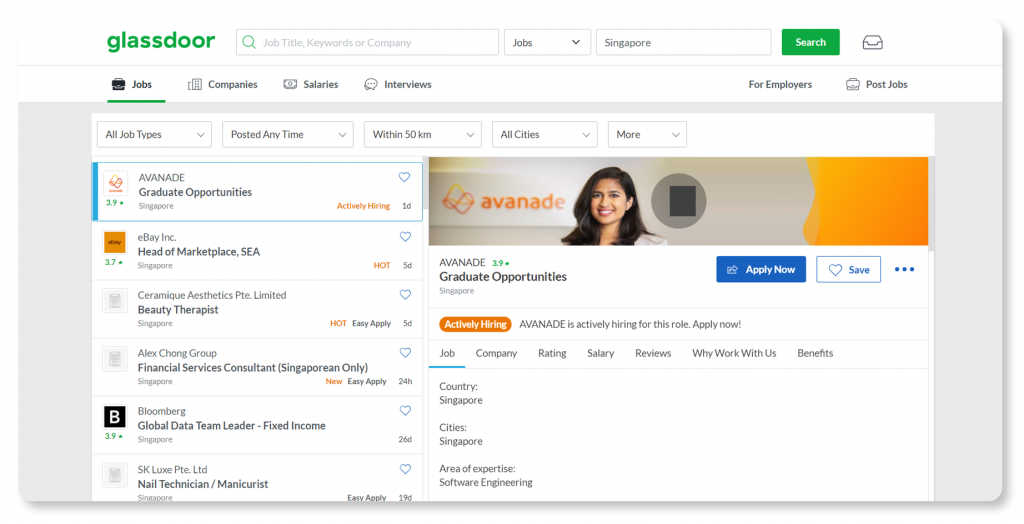 Next up, Indeed.com is one of the top 5 retail job sites to offer splendid opportunities within the working sector of retail in Singapore.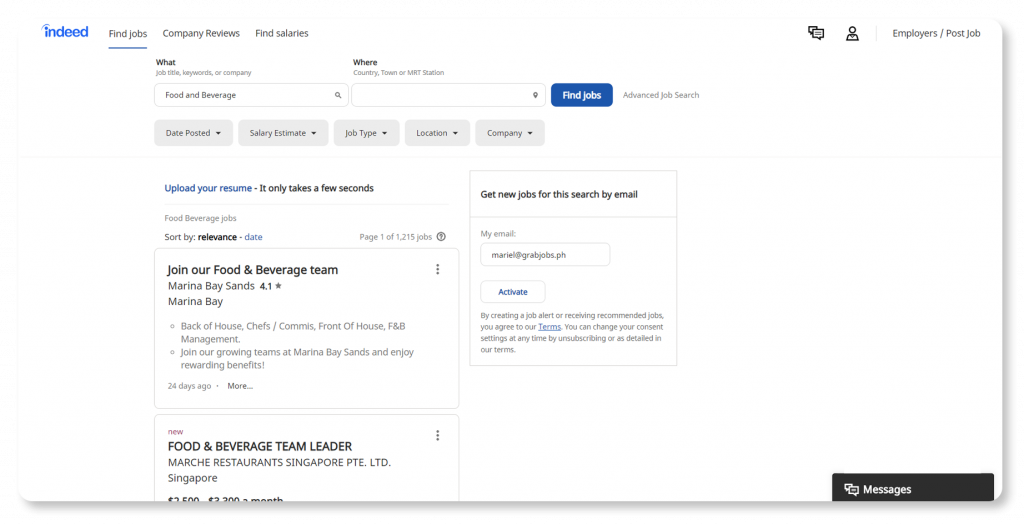 It is also the #1 Job Portal site in the world with more than 250 million visitors every month. Indeed puts job seekers first by giving them free access to search through jobs, post their resumes and research companies.
Visit them here if you're interested in retail job positions at hirers including Uniqlo,  Changi Airport, Lovisa, and Cotton on, amongst others!
One of Asia's leading online employment marketplace. JobStreet facilitates the matching and communication of job opportunities between job seekers and employers in Singapore, Malaysia, Philippines, Indonesia and Vietnam.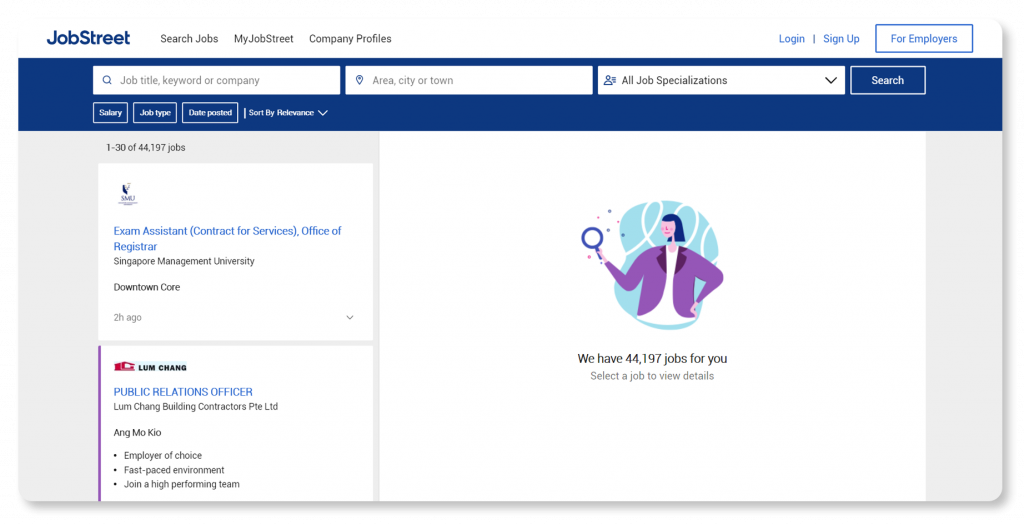 JobsCentral is yet another job site that offers positions related to the retail industry in Singapore. It is also one of the top providers of jobs, education, scholarships and career information and applications in Singapore.