Applicant Tracking System
& Recruitment Automation
ATS & Recruitment Automation
CUT DOWN YOUR LENGTHY HIRING PROCESS
User-friendly Applicant Tracking System that automates and streamlines your hiring process.
Track applicants across your own custom recruitment pipeline.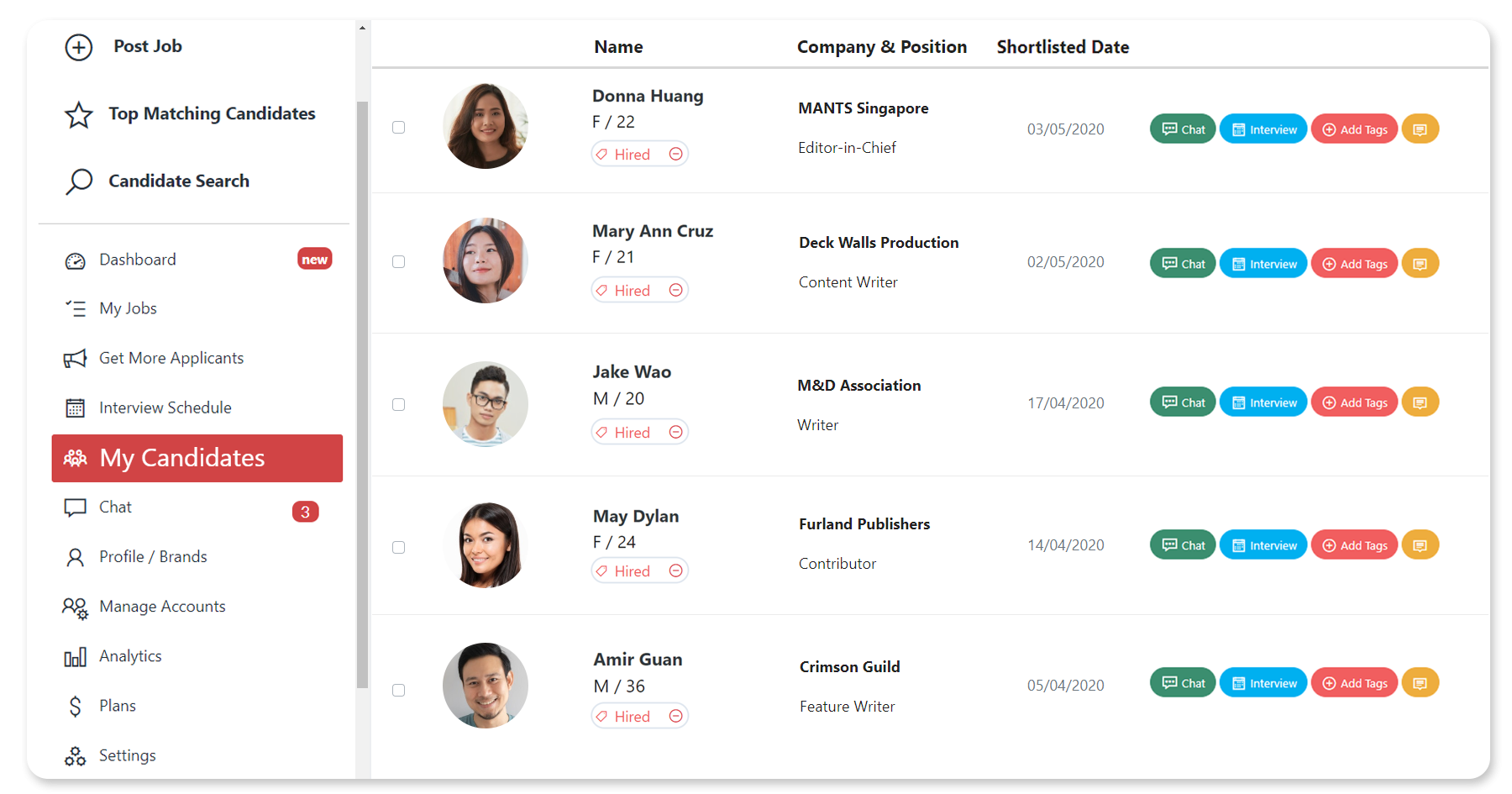 Centralized Applicant Tracking System
Easy-to-use ATS software to centralize your applicant profiles from all sources, keep track of progress and automate your hiring process.
Customize Your ATS Hiring Stages
From sourcing to onboarding, build your own talent pipeline for a smooth recruitment process automation.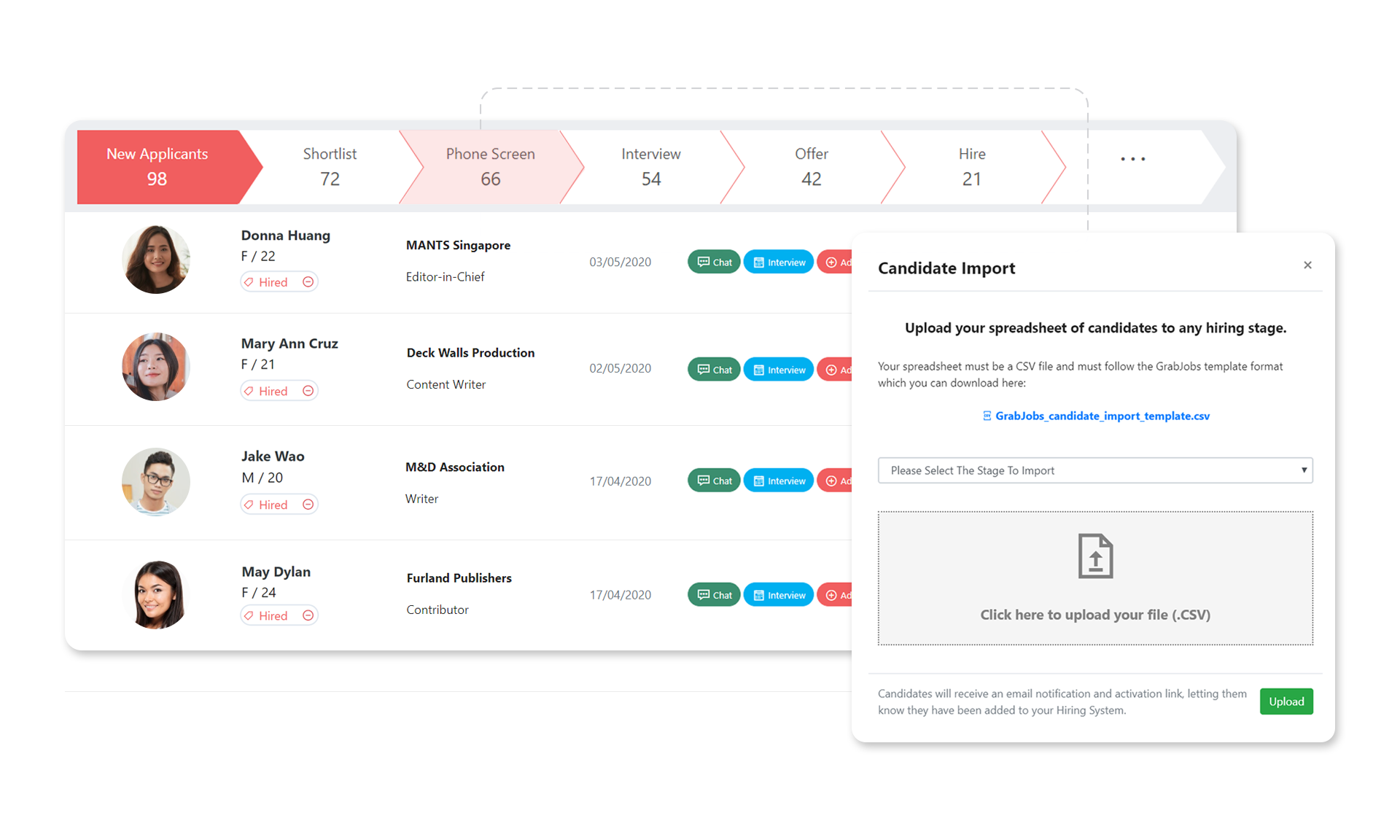 Upload your external candidate profiles from spreadsheets to your Applicant Tracking System for a full automation of your recruitment process.
End-to-End Recruitment Automation
Let your hiring process run on autopilot from sourcing to onboarding. Free yourself from the repetitive and time-consuming tasks of traditional recruitment.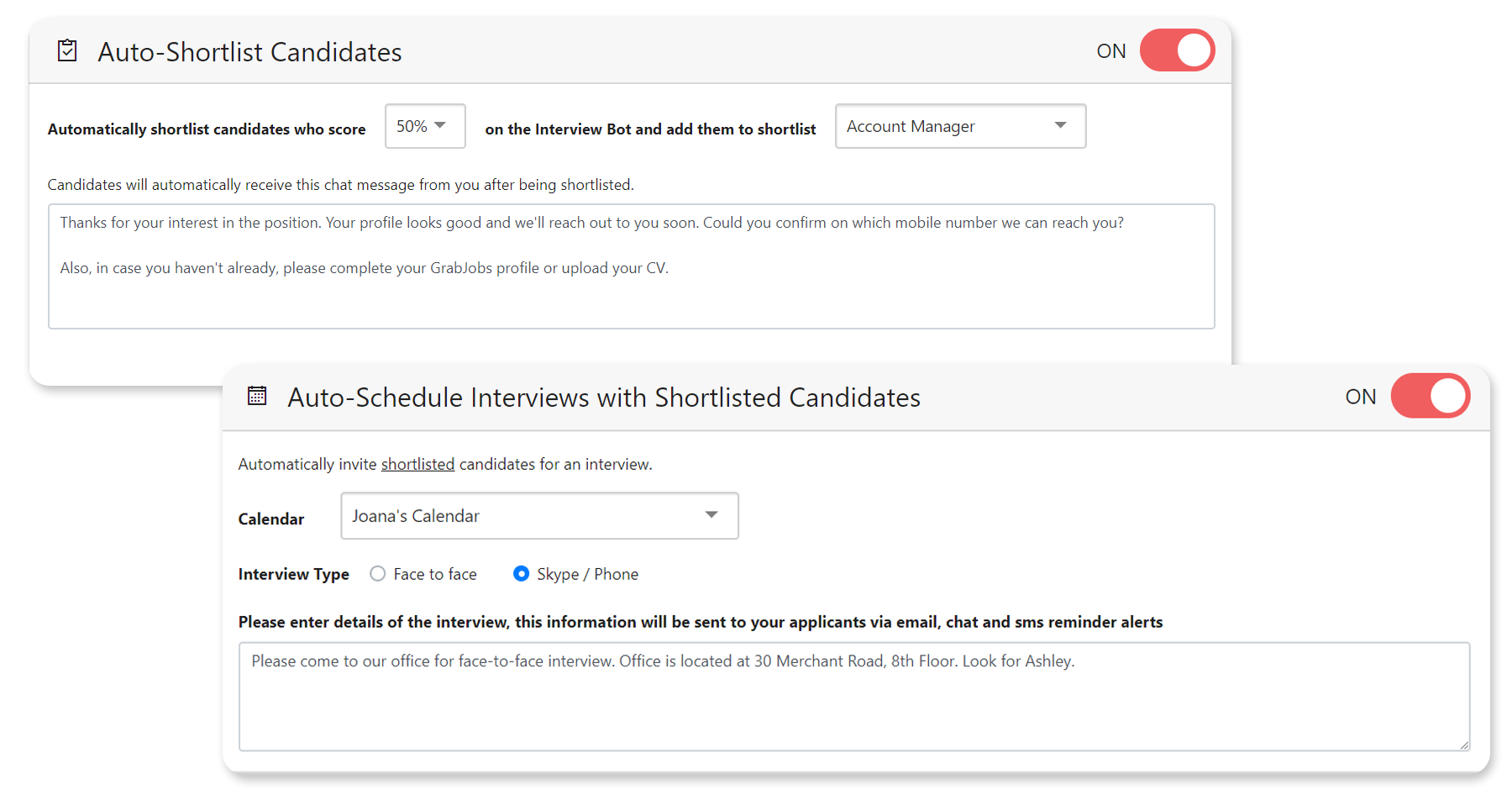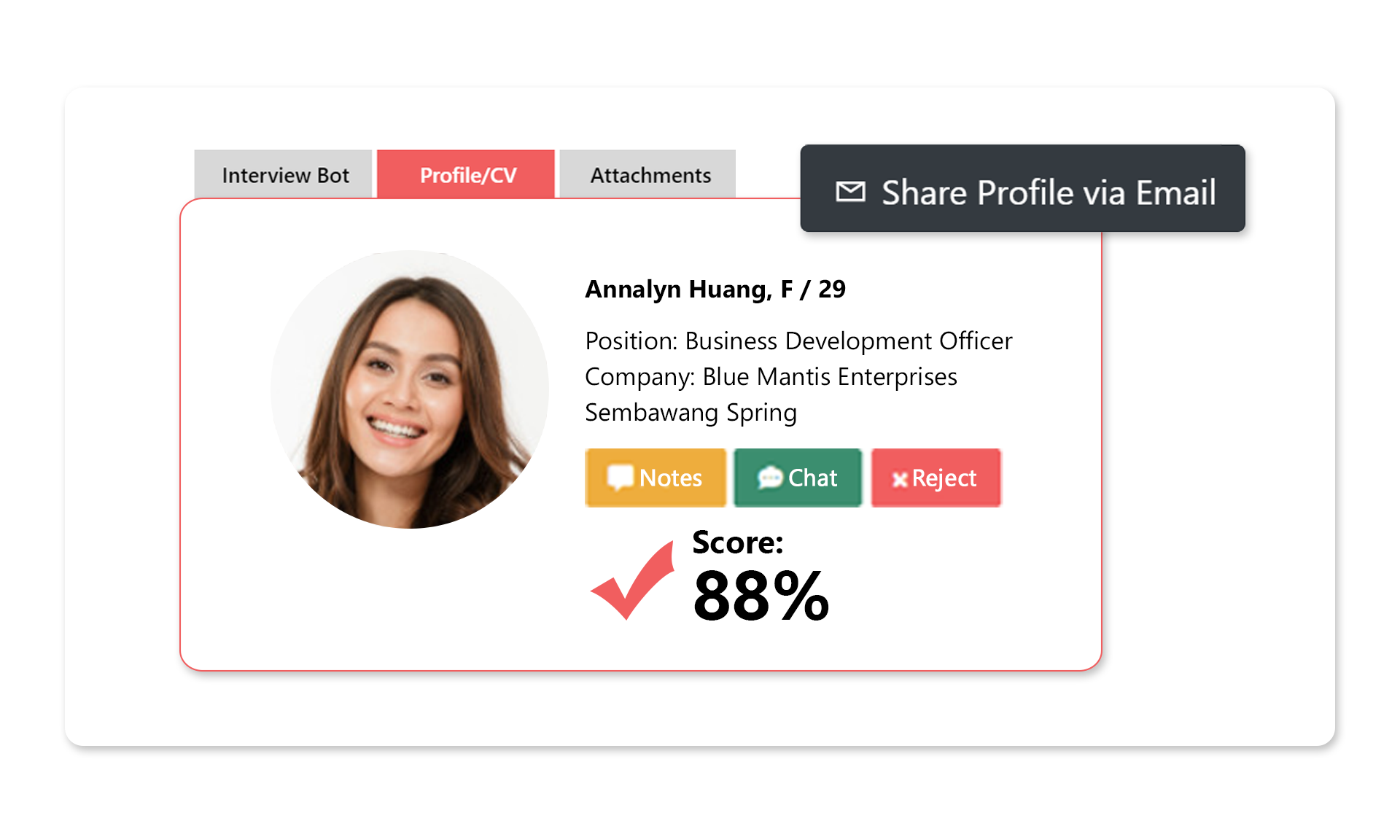 Share profiles with your team
Send applicant profiles from your ATS to your team of decision-makers' inbox, giving them an overview of your top candidate details.
Recruitment App to Hire on-the-go
Access your pool of applicants wherever you are with GrabJobs Mobile App.
Always keep your recruitment pipeline right in the palm of your hand.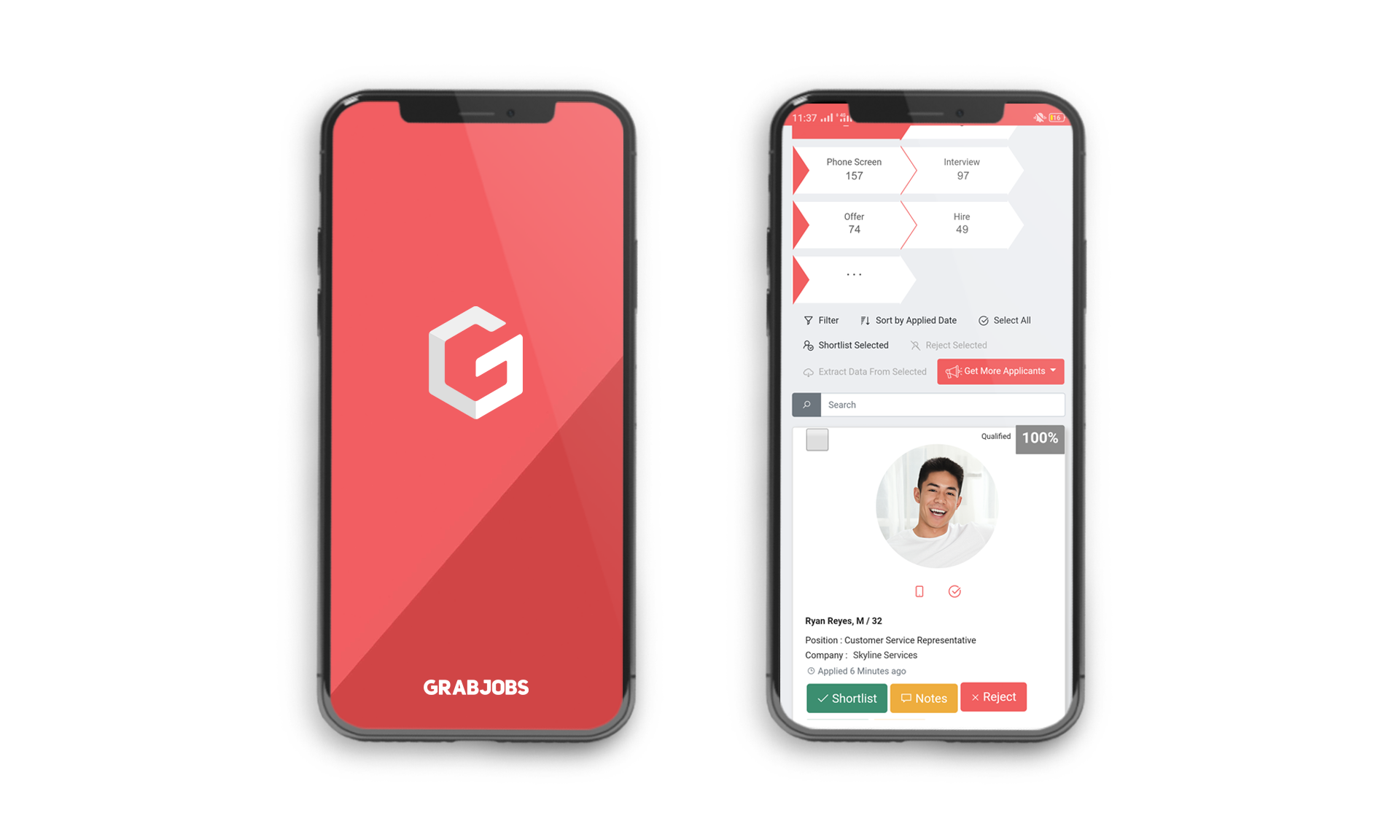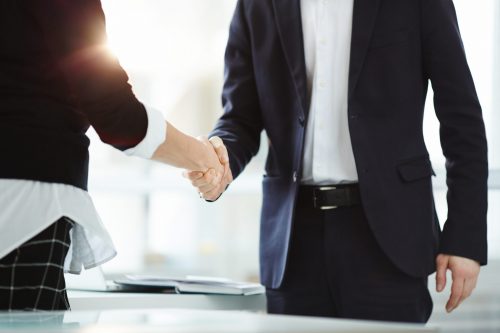 Start Hiring Better, Faster
Stop spending long hours on recruitment, let GrabJobs automation work for you!