Candidate Screening
& Interview Chatbots
Candidate Screening
& Interview Chatbots
FREE YOURSELF FROM TIME-CONSUMING TASKS
Focus on hiring the best talent by screening candidates as they apply.
Customize your pre-qualifications question and power your jobs with 24/7 automated Interview Chatbots.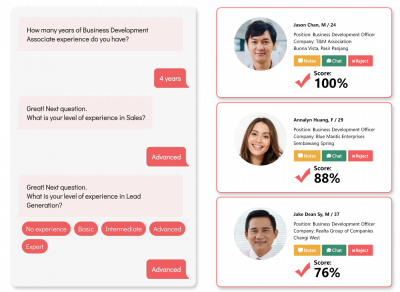 Everyone knows that the hardest part of recruitment is screening candidates. Instead of going through piles of resumes every day, GrabJobs Interview Chatbots conduct your initial online screening round.
Custom Interview Questionnaires & Interview Scorecard
Not every roles you publish are equal. Edit your Interview Chatbot according to your hiring requirements with generic or job-specific questions.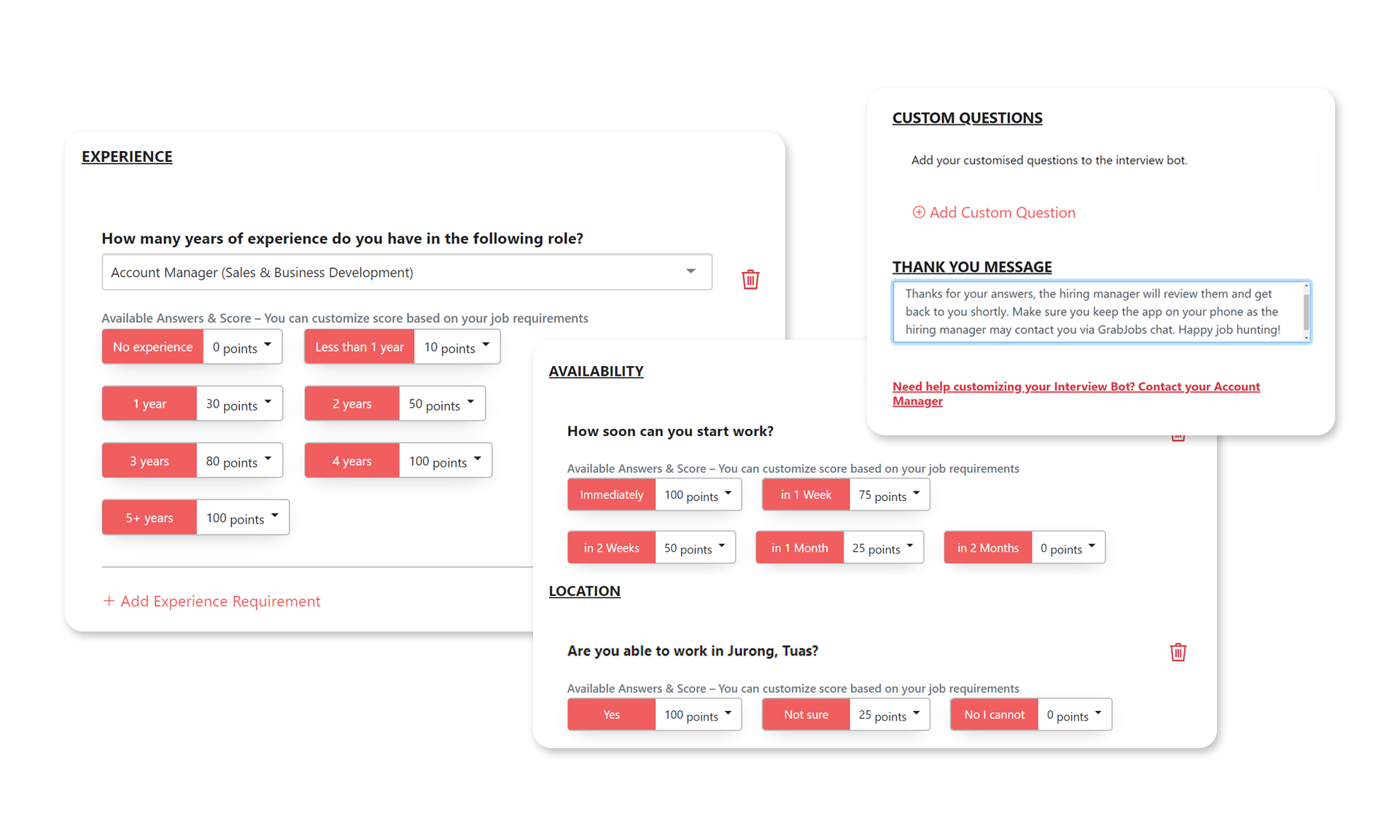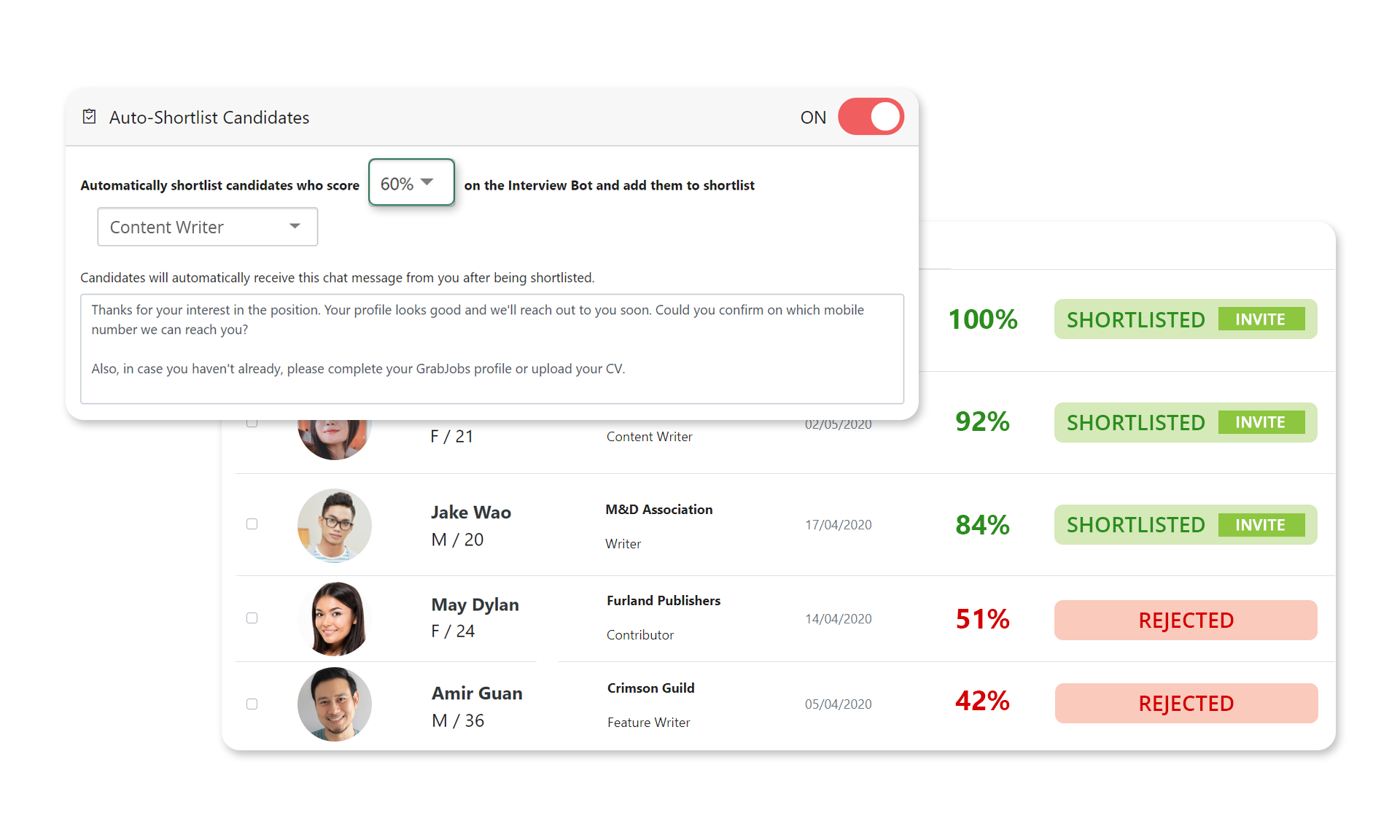 Smart Candidate Matching & Filtering
Automate Screening & score your candidate profiles based on their interview answers. Set your minimum acceptance rate to automatically shortlist the best applicants.
Automatically View Top Matching Candidates
GrabJobs Interview Bot technology calculates profile matching score based on your jobs requirements and helps you get in touch with relevant profiles instantly.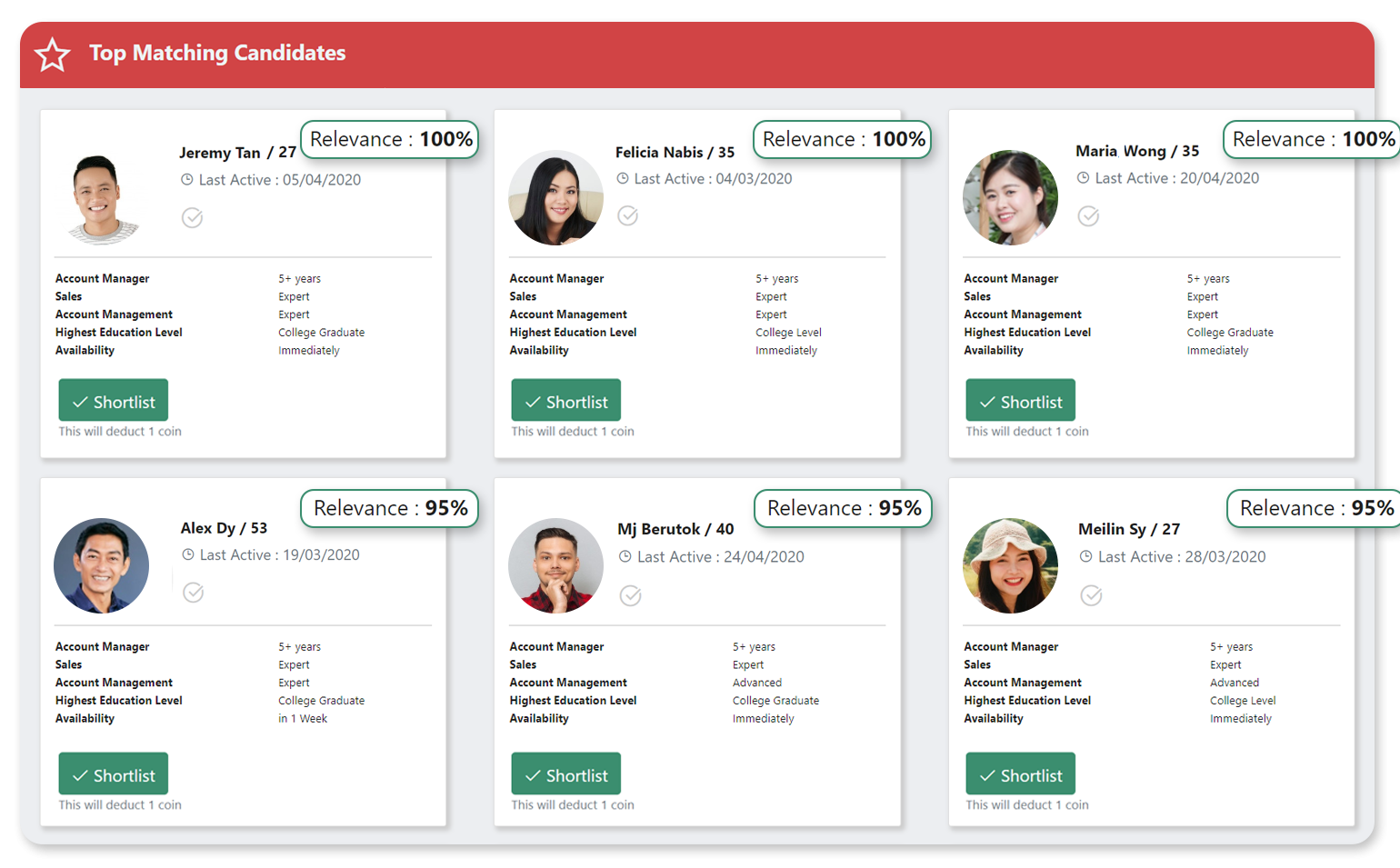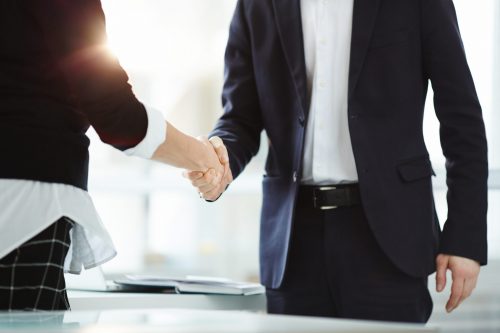 Start Hiring Better, Faster
Stop spending long hours on recruitment, let GrabJobs automation work for you!