How do you source for job applicants? Do you post on multiple popular job boards and then hope for applicants to come streaming in? This 'spray and pray' method has been employed by recruiters for more than 20 years; it's time to update those techniques.
Social Media As A Hiring Platform
Did you know that in 2017, there were more than 3.04 million people in Singapore who were Facebook users? Considering the population in Singapore, that's about one in every two people you meet on the street. That is a huge database of potential job applicants you're missing out by not using social media to promote your job postings.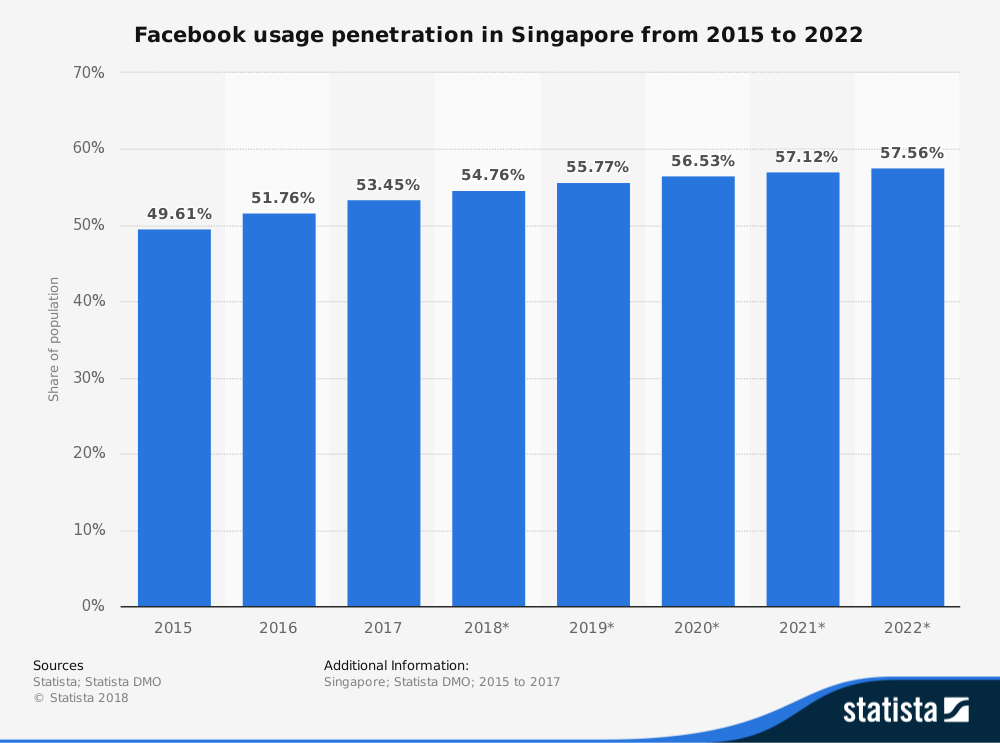 You can start by working with the marketing team to share job postings onto your company's social media pages. That will allow people who are already interested in your brand to step up and apply for roles that interest them. The marketing team will also benefit from the increase in engagement, as job recruitment posts always tend to be widely shared and commented on.
At the same time, you can join Facebook groups that revolve around recruitment in your country, and then manually add your job postings to the feed.
Recruitment Marketing vs. Facebook Messenger Bot
Some companies have gone one step further and implemented Facebook Messenger chatbots to help with recruitment. After an initial series of identifying questions, applicants are then pushed to answer qualifying questions that will then be sent to the recruiter.
This works particularly well for recruitment firms. In a project conducted for our customer, a global recruitment provider, our GrabJobs team found that using a Facebook Messenger chatbot led to over 2,000 clicks over three days, at a total budget of just SGD$120. The cost incurred for each completed interview through the Messenger chatbot was as low as $6 each. Keeping in mind that the set-up for the chatbot was a one-off, this targeted recruiting system actually created more candidates at a quicker rate than manually posting on conventional job boards.
While this sounds like a good start, our internal data showed that there was another solution that made this process even better, providing three times more applicants than the Facebook Messenger chatbot: Recruitment Marketing. Recruitment marketing includes the use of online adverts posted on Facebook, with a link that will open up the GrabJobs web interview bot.
If you're wondering about the differences between the two 'bots', let us explain:
The GrabJobs bot directly centralises all applications onto your GrabJobs dashboard. No need to check Facebook or trawl through your email for the notifications.
Our web interview bot immediately asks the important questions; no time-wasting identifying questions are required, as the process itself will ensure that all pertinent information is collected. For example, you don't have to confirm your intent to apply, or your email address; we'll go straight to asking for experience level and availability.
How does this affect the number of applicants in the end? As mentioned, it provides three times the number of completed interviews, since applicants won't be dissuaded by the first few identifying questions that Facebook chatbots require. The same customer above who used a Facebook Messenger chatbot tested out the GrabJobs Interview bot over the same time period and found that applicants were 3.5 times more likely to complete an interview with our Interview bot as compared to the Facebook Messenger chatbot. This reduced the cost per completed interview to an insignificant $2 each.
Recruitment marketing allows recruiters to focus on the screening and interview process; the sourcing process is taken care of. With social media usage on the rise, it would be wise for recruiters to step out of their comfort zone and try using these solutions to increase the number of applicants.