Challenges
As one of the top-performing insurance companies in the Philippines, PRU Life UK – Chrysoprase Ochuroma Branch aims to achieve a seamless overall process of recruitment. However, Mark, one of their Recruitment Specialists, found it difficult to obtain due to the following:
Attracting candidates in volume and quality.
Slow screening process due to being a one-man team with limited time and resources.
Scheduling of interviews & making sure candidates would show-up.
Results with GrabJobs
After having implemented GrabJobs Recruitment Automation Platform, Mark from Chrysoprase Ochuroma Branch was able to achieve the following:
Get 90% rid of the traditional and time-consuming screening tasks.
Digitalize the recruitment process, making it accessible to potential hire to apply from anywhere.
Schedule successfully 25% more Interviews over the phone or video conferencing.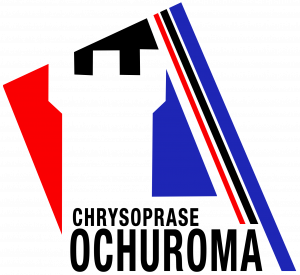 Established in 1996, PRU Life UK is the pioneer of insuravest, or investment-linked life insurance products, in the Philippines and is one of the first life insurance companies approved to distribute US dollar-denominated investment-linked life insurance policies in the country. Since its establishment, PRU Life UK has expanded its reach to over 190 branches in the Philippines, with the biggest life agency force of more than 32,000 licensed agents.
The company is also ranked second (2nd) among life insurers based on the Insurance Commission's 2019 rankings in terms of new business annual premium equivalent and total premium income. PRU Life UK is headquartered in Uptown Bonifacio, Taguig City.
What it was like before GrabJobs...
For Mark, this tedious and manual recruitment process was taking too much time and effort - affecting it's efficiency on more strategic tasks.
...then GrabJobs happened.
With multichannel job posting function, PRU Life UK's jobs are reposted automatically on over 20 other job sites.
Mark often communicated job opportunities to the company's network on Social Media – 1 click to share the job as post for Free.
Social Media campaigns are runned to attract candidates for exclusive Recruitment Days.
The "Interview Chatbot" is customized to automatically screen applicants over chat according to PRU Life UK's requirements. As part of the screening, applicants are asked about their experience and education level.
The chatbot scores all applicants and automatically filter in those who match requirements, and rejects those that don't.
Interview Scheduling & Reminders
Shortlisted applicants are automatically sent Interview Invitations to schedule a phone call or a video conferencing Interview with Mark.
Candidates receive automated reminders 24H and 3H before the interview to reconfirm their attendance or reschedule/cancel.
"GrabJobs is the future of recruitment! With its chatbot feature, it paves way to a more efficient and reliable screening process."