The anticipated annual HR Congress event organized by Ariva Academy was received by over 1,500 delegates from all parts of the Philippines. More than 100 exhibitors and 40 speakers from different companies & start-ups were present as well. GrabJobs was excited to be part of this great occasion and our founder, Emmanuel Croy, flew to Philippines to attend this momentous event.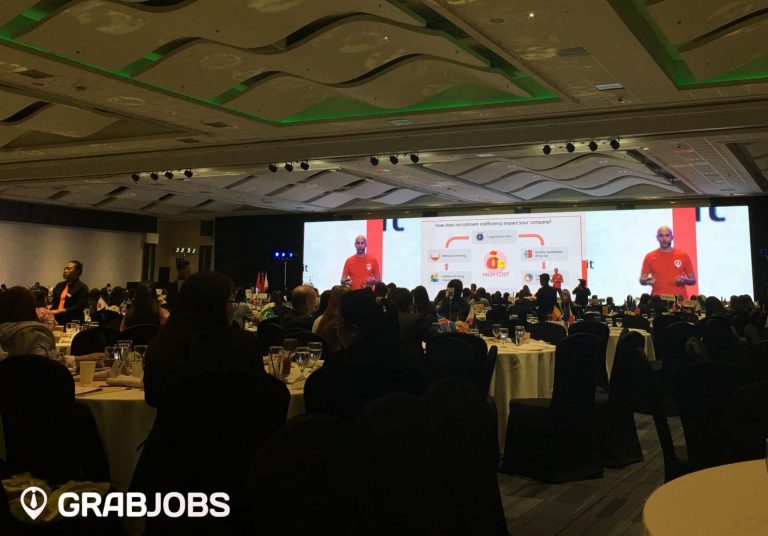 GrabJobs was a Supreme Sponsor for the event. Our CEO, Co-founder, Emmanuel Crouy was present at the event to introduce and share insights on the future of "Recruitment Process Automation". We are honored to be able to meet great brands, inspire others and at the same time, learn from meeting like-minded individuals.
GrabJobs was also invited to speak on the topic of "Cost of Inefficiency" to HR professionals. The topic covers processes that an average recruitment team has to undergo just to hire the right person while investing time undergoing unnecessary or tedious steps. This kind of inefficiency can be avoided by leveraging the power of AI without eliminating the human touch to it. Harnessing technology to better implement, operate and automate the recruitment process is the answer to addressing inefficiencies in recruitment.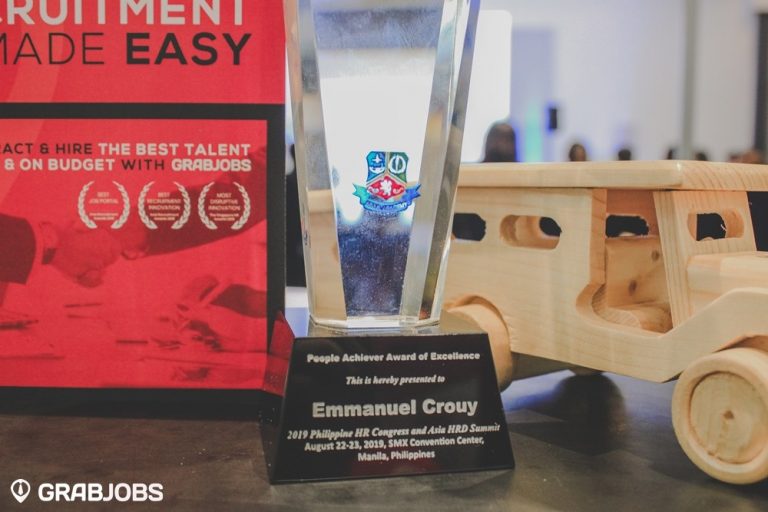 Needless to say, HR Congress 2019 was a huge success and we look forward to be part of the next one in 2020!